Green Policy Center
THE HUNGARIAN GREEN POLICY CENTER.
The Green Policy Center is a Hungarian climate policy think tank
that was established to address climate change
and other urgent green policy issues in a balanced,
honest and non-partisan manner, based on
scientifically sound information.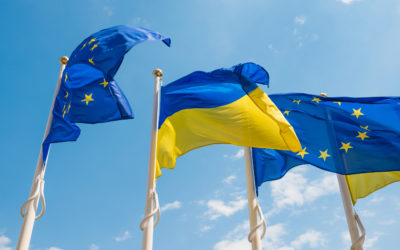 The Russo-Ukrainian war has created a political opportunity for Ukraine to gain admission to the European Union through an accelerated procedure, in contrast to the decades old practice of the past. Apart from the political, economic and security aspects of this situation, our present analysis reviews the climate policy aspects of a possible accession, examining whether the country is adequately prepared for it.
"What kind of world do we want to leave to those who come after us, to children who are now growing up? This question not only concerns the environment in isolation; the issue cannot be approached piecemeal. (…) Why are we here? What is the goal of our work and all our efforts? What need does the earth have of us? (…) Unless we struggle with these deeper issues" – says the Pope, "I do not believe that our concern for ecology will produce significant results." Laudato Si' Encyclical Letter
Central European Climate & Sustainability Think Tank
Analyses, Consulting, Green Solutions

Consulting
We help you make well-founded sustainability and climate policy decisions.

Analyses, research
Sustainability and climate policy analyses and research to lay the foundations for climate-neutral social and economic operation.

References
Get to know our work, projects and other previous activities so far.
Contact us!
If you have any questions about our research and consulting services, please, feel free to contact us!