GREEN POLICY CENTER
CENTRAL EUROPEAN CLIMATE & SUSTAINABILITY THINK THANK.
ANALYSES, CONSULTING, GREEN SOLUTIONS.
The Green Policy Center is a Hungarian climate policy think tank
that was established to address climate change
and other urgent green policy issues in a balanced,
honest and non-partisan manner, based on
scientifically sound information.
FIRST HUNGARIAN CLIMATE NEUTRALITY
PROGRESS REPORT
Hungary's First Climate Neutrality Progress report attempts
to objectively present various emission trends, thereby
informing decision makers and, in a broader sense,
the entire society.
CLIMATE NEUTRAL BANKING –
A STATUS QUO OF HUNGARY
The study of the Green Policy Center explores the attitude
of the Hungarian banking sector towards climate-neutral
banking, and presents in detail the most significant
obstacles currently being experienced in the country.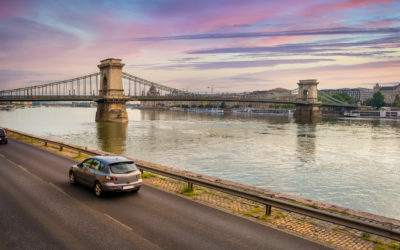 The Green Policy Center, under the umbrella of the MIRROR project, aims to help Hungary prepare for the 2023 review of its National Energy and Climate Plan with modelling-based proposals. Below is a list of key messages and proposed targets for Hungary and sectoral policy proposals.
"What kind of world do we want to leave to those who come after us, to children who are now growing up? This question not only concerns the environment in isolation; the issue cannot be approached piecemeal. (…) Why are we here? What is the goal of our work and all our efforts? What need does the earth have of us? (…) Unless we struggle with these deeper issues" – says the Pope, "I do not believe that our concern for ecology will produce significant results." Laudato Si' Encyclical Letter
Central European Climate & Sustainability Think Tank
Analyses, Consulting, Green Solutions

Consulting
We help you make well-founded sustainability and climate policy decisions.

Analyses, research
Sustainability and climate policy analyses and research to lay the foundations for climate-neutral social and economic operation.

References
Get to know our work, projects and other previous activities so far.
Contact us!
If you have any questions about our research and consulting services, please, feel free to contact us!